Creating value
Over five decades of stability and reliability
Anjoca is a reliable business group going back over 55 years, with a presence in the Canary Islands, Andalusia, Galicia, Madrid, Murcia, Cantabria and the Balearic Islands, creating wealth and value wherever it operates.
A business with a financially stable track record in the property, tourism and construction markets, building shopping centres, alternative energy facilities and water treatment and management plants, pursuing the goal of quality from the outset in all its projects.
Real estate activities
The company is a recognised expert in the creation of living spaces, applying demanding criteria that adapt to the particular characteristics of each geographical area and the specific requirements of clients from around the world.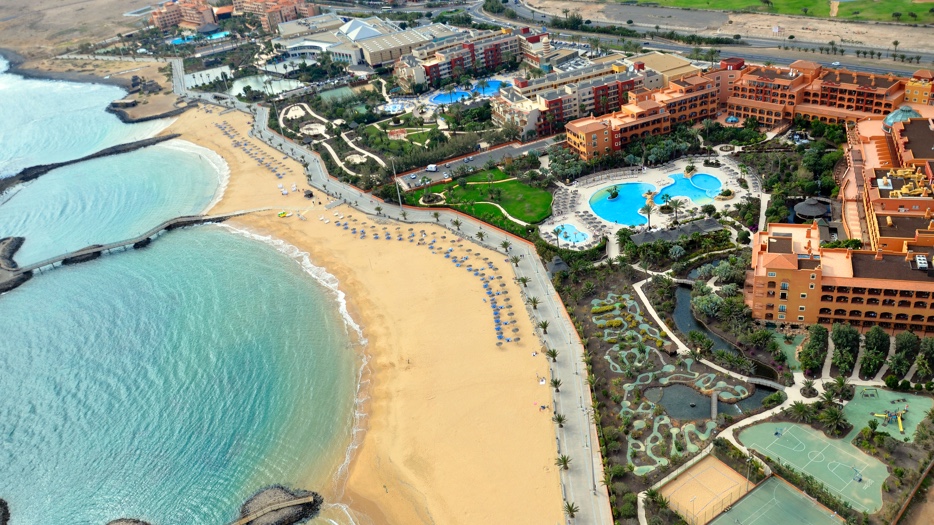 Beachfront hotels - Playa de Fuerteventura Golf Resort – Sun and golf in the Canary Isles
Quality tourism
In the tourism sector, the Group runs the Hoteles Elba hotel chain, with 15 two-, three- and four-star establishments at leading destinations, as well as owning the Hotel Sheraton Fuerteventura, one of the first resort hotels in the Canary Islands with a private beach protected from the waves.
This is Fuerteventura's green heart, offering every service to residents and tourists, with an extensive range of leisure, shopping, entertainment, communications, sports and eating and drinking options available. 150 hectares surrounding a private golf course with sea views, which has hosted the Spanish Open and number of prestigious tournaments each year.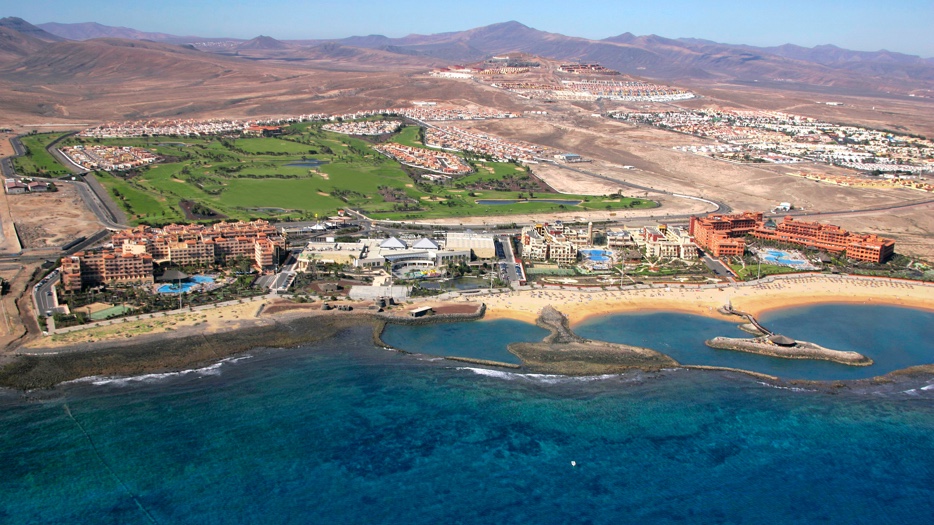 The island's first golf resort - Resort Fuerteventura Golf – Golf and beach holidays